A Team Approach to Hospice Care
As your Hometown Hospice, we are neighbors taking care of neighbors. Members of Our Care Team work together to meet the physical needs of patients, as well as the emotional and spiritual needs of patients and families.
Personal Physicians
Can become part of the BBH Care Team if the patient wants to keep their own physicians.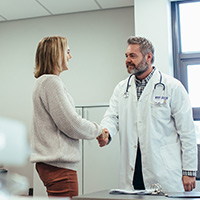 Hospice Physicians
Direct hospice services provided by the Care Team. They are responsible for the management of a patient's terminal illness.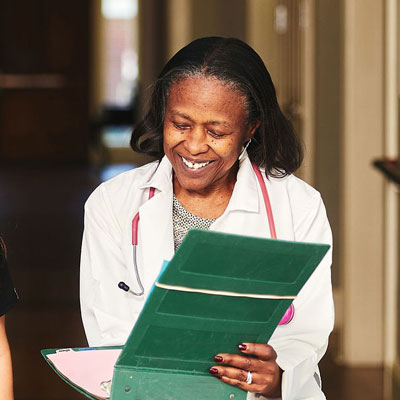 Nurses
Visit the patient according to the agreed upon care, managing the physical needs of the patient and providing care management. Nurses will also make certain that necessary medical supplies and equipment are ordered, and assist with monitoring medications. They also provide education to family members or caregivers about the disease process.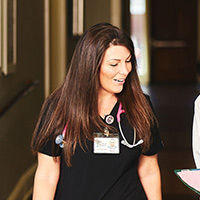 Hospice Aides
Provide personal care for the patient as determined in the plan of care, including bathing, grooming, changing bed linens and other light household tasks. Aides will report any changed in a patient's condition to the appropriate team member.
Social Workers
Offer support for the emotional, social and practical needs of the patient and their family. They coordinate community resources to help families solve personal and financial problems created by a life-limiting illness.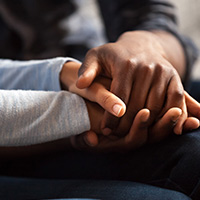 Spiritual Counselors
Help with the spiritual needs of patients and families as requested. Hospice serves people of all faiths, as well as those with no faith, respecting individual beliefs.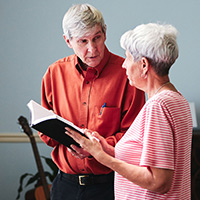 Trained Volunteers
Screened and trained to provide support and companionship for patients and families. A volunteer can stay with a patient while a caregiver takes some personal time for themselves. Learn more about our volunteer program here.
Bereavement Counselors
Offer assistance and support to family and friends before, during, and after their hospice experience. Services are also available to anyone in the community, including those who may not have utilized hospice services for the one they are missing. Learn more about our bereavement services here.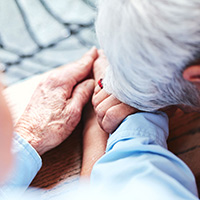 Certified Music Therapists