Our Mission
For over 35 years, Big Bend Hospice has been inspiring hope by positively impacting the way our community experiences serious illness or grief – one family at a time. We have deep roots throughout our eight-county service, supporting individuals and their loved ones in the Big Bend.
Our holistic approach is founded on providing quality healthcare for the whole person, including their physical, spiritual and emotional needs. We consider the patient's entire family as the "unit of care". We will help you and your family make choices about end-of-life issues and enable you to have greater control over these choices.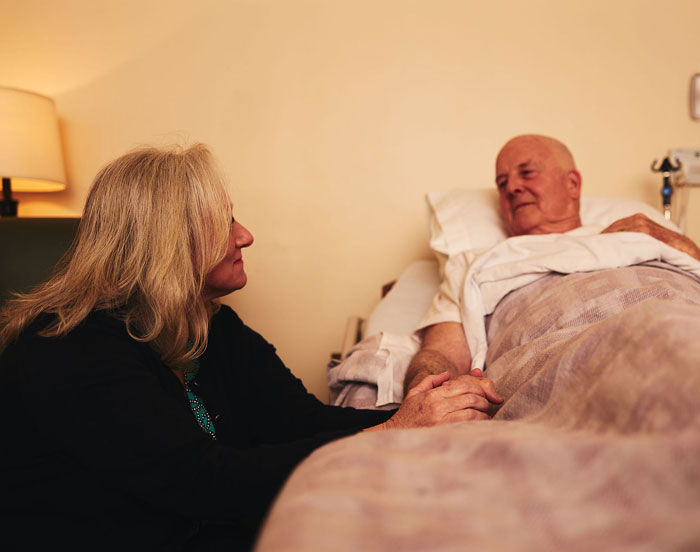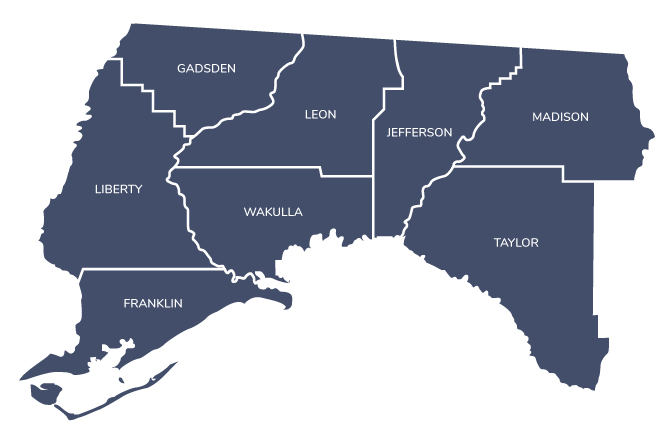 Big Bend Hospice has become a nationally recognized healthcare institution with a major economic and community service footprint in our community. We operate in the following counties:
Leon
Franklin
Gadsden
Jefferson
Liberty
Madison
Taylor
Wakulla
About
Receives License from the State of Florida to provide Hospice Care in the 8 County Big Bend area
Obtains certification to receive reimbursement from approved Medicare patients
Bereavement Staff begins offering Community Support
Big Bend Hospice Foundation is granted approval by the IRS as a 501(c)(3) charitable organization for the purpose of supporting the mission and services of Big Bend Hospice.
Named "Non Profit of the Year" by the Tallahassee Chamber of Commerce
Receives Accreditation by the Community Health Accreditation Program (CHAP)
Music Therapy Program is established
Receives the "Volunteer Management Excellence" award by VolunteerLeon
Recognized as the "Non-Profit of the Year" by the Tallahassee Democrat
Receives the Nonprofit "Best of Tally" award by Tallahassee Magazine
BBH Senior Companions are recognized as "Volunteer Group of the Year" by the Tallahassee Democrat
Six years after accepting its first patient, the BBH Hospice House was dedicated and renamed as the Margaret Z. Dozier Hospice House
Hosts regional seminar featuring Dr. Ira Byock, National Expert on Palliative Care.
Receives the "Synergy Award-Honorable Mention" by Florida Hospice & Palliative Care Association for the Body and Spirit Publication
Achieves Level 4 as a partner with NHPCO's "We Honor Veterans" program.
The Jean McCully Family House is dedicated and opened
Named "Local Non Profit Charity" by Tallahassee Magazine
Transitions, a pre-Hospice program, is established
BBH publishes and writes "A Veteran's Story"; this publication assists BBH patients who served in the Armed Forces
BBH becomes a partner of the National Pet Peace of Mind Program
BBH receives We Honor Veterans 5 Star Level