Complementary Therapies
In addition to our Hospice Services and Transitions Program and thanks to community support, we are able to offer additional therapies that focus on the entire person.
---
Music Therapy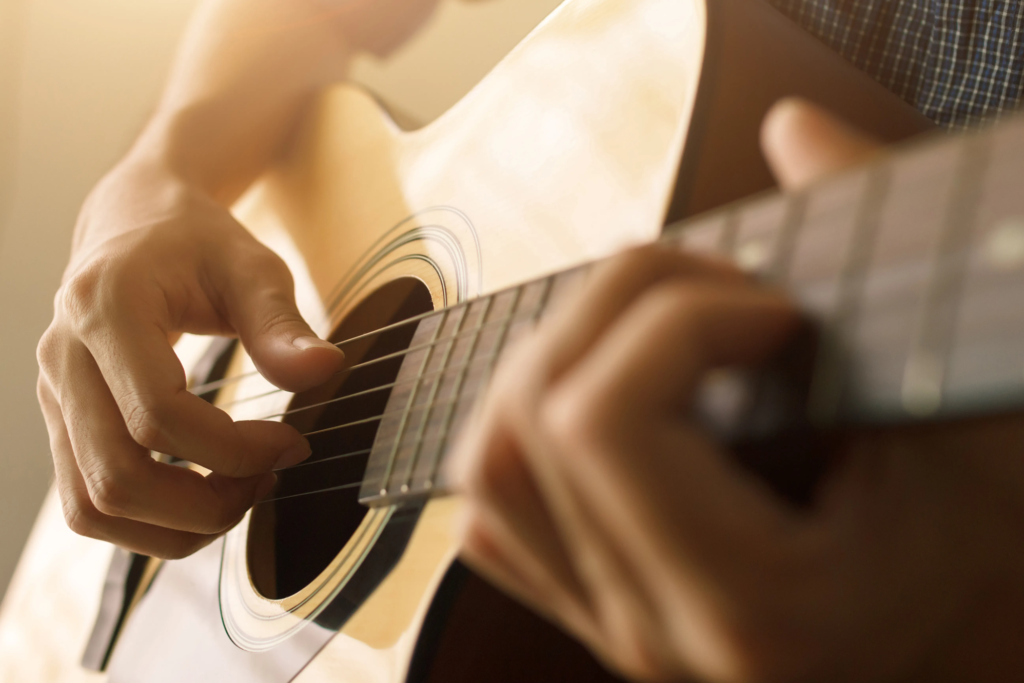 You do not need a musical background to receive the benefits of music therapy. Our board-certified music therapists are trained, on-staff clinicians who will use your preferred type and style of music as a medium for goal-centered care.
Live music is used to reach therapeutic goals such as:
• Pain management
• Self-expression
• Increased quality of life
• Reduced agitation
• Increased comfort related to respiratory symptoms
• Positive stimulation for patients who are not able to interact
To learn more about our music therapy program, please contact Susan Droessler at sddroessler@bigbendhospice.org.
---
Animal Therapy
We are proud to partner with the Tallahassee Memorial Healthcare Animal Therapy program to bring wagging tails to soothe hearts. These four-legged friends (and birds) are available to visit patients and families in the Margaret Z. Dozier House and designated Assisted Living Facilities.
All pets and their owners are vetted and trained. If you would like to learn more about TMH's Animal Therapy program, please visit https://www.tmh.org/services/animal-therapy
---
Life Review & Memory Making Tools
Voices of the Heart Life Review Journal
This life review journal created by Big Bend Hospice offers a structured guide to capture a patient's story and legacy. Volunteers are available to guide patients or families through this process by request.
Music Therapy Assisted Songwriting or Heart Songs
Board-certified music therapists (MT-BCs) may assist patients and families in legacy songwriting and incorporate a recording of the patient's heartbeat when it's appropriate.
---
Assistive Technologies
Robotic Pets
Robotic dogs or cats can offer a source of comfort and positive redirection for patients with dementia.
Virtual Reality
Big Bend Hospice uses a virtual reality platform created for use by seniors in healthcare settings. It offers patients opportunities for important and meaningful experiences at the end of life. Patients can "visit" famous landmarks, view meaningful places such as past family homes, or engage with interactive videos through a virtual reality headset while being guided by a trained facilitator. 
---
If you are interested in any of the therapies above for you or your loved one, please contact us at (850) 878-5310 or 24/7, toll-free at (800) 772-5862. Please remember to dial the area code even when calling local.