Healthcare Providers
For patients in your care who live with advanced illness, you can still offer hope for a better quality of life when you partner with Big Bend Hospice. Our team of professionals can provide additional, supportive care they deserve.
We recognize the longstanding relationships many providers have with their patients, relationships that can span decades. We value those strong ties and strive to involve you in your patients' ongoing care, however you wish to remain involved.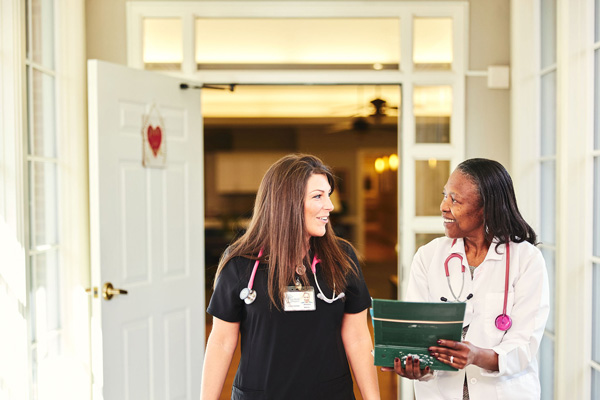 Healthcare Providers
When to make a referral
Patients are eligible for hospice care when they have an advanced illness and a life expectancy of 6 months or less, as determined by a physician. They also must desire hospice care, which stresses comfort and pain management over disease-modifying therapies.
At the end of six months, the patient will be reassessed to determine if hospice is still appropriate considering the progress of the disease.
If you are unsure about life expectancy, our physicians are available for consults.
A patient who might be eligible for and benefit from hospice care may demonstrate some of these symptoms:
Unplanned weight loss
Excessive sleeping throughout the day
Multiple hospital visit/stays in the past six months
Excessive swelling of the legs and ankles, even when feet are propped up
Difficulty breathing, even at rest or with increased oxygen levels
Weakness during activities of daily living
Frequent changes in medications
Pain that is poorly controlled
Loss of interest in activities
Not "bouncing back" after an illness
Not responding to current treatments or therapy
Loss of appetite
Confusion
Wounds that are not healing
Loss of speech
Infections
Not sleeping through the night due to pain, shortness of breath or other symptoms
How to Make a Referral
Making a referral is simple: Please call us at 850-878-5310 (Please remember to dial the area code even when calling local) or complete the form below. We will follow up promptly. Thank you for entrusting the care of your patient to us.