Patients & Caregivers
Admissions and What to Expect
We are here to assist with the difficulties of dealing with a serious illness.
We encourage you to take a moment to review the following questions and allow our trained team of certified clinicians to determine if hospice is right for you or your loved one.
Is hospice care right for you or your loved one?
"Big Bend Hospice was the only choice for my family!" -Barbara Wright
To help you decide whether it's time to consider hospice care, we encourage you to answer the questions below. If the answer is "yes" to three or more, please contact us to discuss your options. We will help you and your family make choices and enable you to have greater control over these choices.
Have you or a loved one:
Experienced more frequent emergency room visits or been hospitalized several times in the last year?
Used medication more frequently to ease pain symptoms?
Needed help with two or more of the following:

Bathing
Dressing
Eating
Walking
Getting out of bed or a chair

Had unexplained weight loss in the last year?
Experienced shortness of breath while resting?
Been diagnosed with a serious illness by a doctor and told that life expectancy is limited?
No matter how you answered these questions, please contact us at (850) 878-5310, 24/7, or toll free at (800) 772-5862.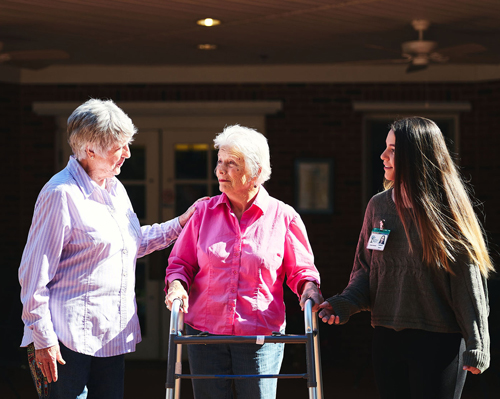 If you or your loved one are beginning to experience any of the above, we encourage you to refer to hospice care. There is never a penalty for referring early and our medical team can help to determine if it's time for hospice care.
Should you or your loved one come into our care, you can still maintain your current physician while our team handles symptom management, psychosocial, spiritual, and emotional support.
"To be able to take care of another you must first take care of yourself."
Caring for a loved one can be a challenging, yet fulfilling experience. We support your willingness to undertake the role as primary caregiver of your loved one. We offer a variety of services to assist and support you:
If you'd like to learn more about how we can support you, the caregiver, please contact us at (850) 878-5310 or 24/7 toll free at (800) 772-5862.