Strategic Leadership Team
Bill Wertman, MSW, LSSGB
Chief Executive Officer and Administrator

Bill Wertman received both his BSW and MSW from Florida State University. He also taught graduate courses at the FSU College of Social Work for 10 years.
Bill came to Big Bend Hospice (BBH) in 2015 as the HR Director. He currently serves BBH as CEO and Administrator. As CEO, Bill is responsible for the development, implementation, and evaluation of the organization's programs and services to meet its mission.
"I chose to work for hospice because I believe in the mission of hospice. I believe that taking care of patients and their families at the end of life is the greatest privilege. I have worked in the not-for-profit sector for the last 20 years and I cannot imagine working anyplace else but the world of non-profits. It is a blessing to be here."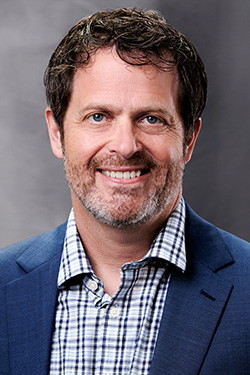 Jon Wood, CPA, LSSBB
Chief Operating Officer

Mr. Wood is responsible for building teams, mitigating risk, overseeing day-to-day operations, and providing timely and accurate financial information. Additionally, he assists in developing a Big Bend Hospice (BBH) business model for advancing the continuum of care for those in our community.
Jon, a certified public accountant and a Lean Six-Sigma black belt, holds a bachelor's degree in accounting from Arkansas Tech University. He is a seasoned hospice finance executive, serving multiple hospice agencies simultaneously in a leadership role as Chief Financial Officer and as a Consultant to organization leadership. Jon's 20 plus years of healthcare experience ranges from large for-profit hospital systems (Tenet, Triad, and Community Health Systems), to start-up physician partnerships.
"Through my experience in end-of-life care, I've discovered a passion to serve the hospice community, and a desire to help navigate it through this time of tremendous change," says Wood. "Big Bend Hospice has an amazing culture, which is demonstrated by an engaged workforce, board and community all dedicated its success. I look forward to becoming part of that collective team. "
Originally from Dallas, Texas, Jon's healthcare finance career began in an occupational healthcare company headquartered in North Dallas. His work with hospitals began in 2000, and he spent the next six years with for-profit hospital companies as an internal auditor, analyst, controller, and assistant CFO. In 2007, he became a finance director with a for-profit agency in South Carolina. Jon's hospice tenure includes consulting engagements with Multi-View Incorporated, and as CFO with three community-based nonprofit organizations. Jon has ten years of experience in hospice finance and operations.
Terri Cardosi, MBA, LSSGB
Chief Financial Officer

Since first joining BBH in January 2022, Cardosi has served as the Director Finance while also completing her MBA with a focus on healthcare (graduating from Texas A&M May 20, 2023). Specifically, she has provided strong leadership to the finance team. During that time, Cardosi was credited with a variety of important accomplishments, including enhancing accounting processes, thoughtfully navigated various system implementations, and working with many organization leaders to educate herself and others on the financial impact of day-to-day operational decisions.
Prior to joining BBH, Cardosi served as Controller for other healthcare providers, including Encompass Rehab Hospital in Pearland, TX and Teleios Collaborative Hospice in Asheville, North Carolina. She has extensive background and experience in the hospice industry.
Deborah Morris, MD
Medical Director

Dr. Morris received her MD degree from the University of Florida, Gainesville, and then completed her residency in Internal Medicine at the Eastern Virginia Medical School in Norfolk. She served as a Chief Resident following which she completed her fellowship in Hospice and Palliative Medicine at Duke University, where she also completed a research fellowship and training program. While working as the Medical Director for Hospice and Palliative Care at multiple healthcare organizations in Virginia, she also maintained a faculty appointment at the East Virginia Medical School.
Dr. Morris is certified through the American Board of Internal Medicine (ABIM) in Internal Medicine and Hospice and Palliative Medicine. She is a Fellow of the American Academy of Hospice and Palliative Medicine. She has been listed as one of the Top Docs in hospice and palliative medicine in the Coastal Virginia Magazine.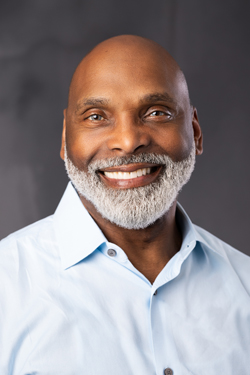 Michaelde'angelo Tascier, MBA, BSN, RN
Chief Nursing Officer

Michaelde'Angelo Tascier is an accomplished clinical operations leader with over three decades of experience in the healthcare industry. He received his BSN from the University of Oklahoma and an MBA from Montreal College, showcasing his commitment to healthcare's clinical and business aspects. 
Throughout his career, Mr. Tascier has consistently demonstrated his ability to integrate his business acumen with his clinical expertise to implement process improvements and project management strategies.
In addition, he has always taken a people and solution-oriented approach to his leadership style, leading "by example" and inspiring his team to deliver their best.
Mr. Tascier has worked in a variety of clinical settings, including behavior health for adults, geriatrics, adolescents, and children, inpatient drug Treatment Centers, Four Seasons Hospice, Interim Hospice and Home Health, Wound Care Center Manager, and Hyperbaric Oxygen Therapy Case Manager, adjunct faculty nursing school instructor and Kindred at Home, giving him a diverse clinical background. Before joining the BBH team, he served as the Clinical Team Manager at UnitedHealth Group.
Mr. Tascier is a compassionate and patient leader committed to delivering his patients the highest quality of care. He is results-oriented and incredibly resilient, adapting to change and navigating challenges positively and proactively.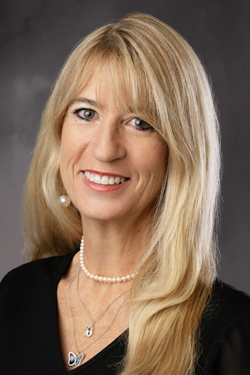 Francesca Mitton, RN, BSN, LSSBB
Director of Organizational Change Management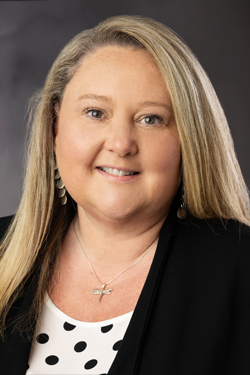 Cyndi Dotson, SPHR, SHRM SCP, LSSGB
Director of Human Resources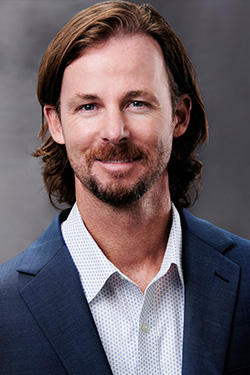 Joel Garr, CISSP, LSSGB
Chief Information Officer

Joel Garr, Big Bend Hospice's (BBH) Chief Information Officer is responsible for the management, strategy, and execution of BBH's information services. He and his staff oversee technical infrastructure and projects in alignment with the organization's goals.
A Utah native, Joel has a degree in information systems and technology from Weber State University and is a Certified Information Systems Security Professional (CISSP), and a Lean Six-Sigma Green Belt. Garr has more than 20 years of healthcare experience in technology solutions and has served as IT Director for a non-profit hospice over the past 5 years. He has worked in organizations ranging from large non-profit health systems to start-up physician practices.
Garr gained experience early in his career at Intermountain Healthcare, and several affiliated physician practices. In addition, Joel has provided consulting services to small and medium-sized healthcare organizations.
"I feel my extensive experience in healthcare enables me to provide BBH with a unique solutions-focused perspective and a proven, standardized approach to addressing our core technology needs," said Garr.
Board of Directors
Scott Harrell, Chairman
Kenneth Pratt, Esq., Vice Chairman
Gary Crayton, CPA, Treasurer
Bennett Napier, CAE, Secretary
Jeannine Silberman, MD, At Large
Janegale Boyd, RN, Immediate Past Chair
Gwynn Virostek, Foundation Chair
Tamara Aitken, APRN
Alicia Crew
Suma Dondapati, MD
Bruce Gould, CPA
Judy Greenwald
Claudette Harrell, PhD
Tim Sanders
William Smith III
Katie Webb, Esq.
Bill Wertman, MSW
CEO/Administrator
Deborah Morris, MD
Medical Director
Emeritus Members
Brant Copeland, DMin
Rheb Harbison
R. B. Holmes, Jr., DMin
David Jones, MD
A. J. Smith, Sheriff
If you would like to join our Board of Directors, fill out this form.