Executive Management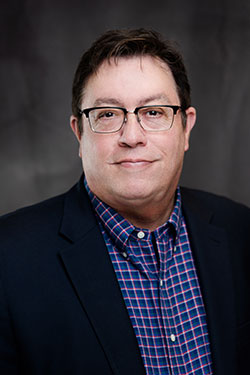 Bill Wertman, MSW
Chief Executive Officer and Administrator

Bill Wertman received both his BSW and MSW from Florida State University. He also taught graduate courses at the FSU College of Social Work for 10 years.
Bill came to Big Bend Hospice (BBH) in 2015 as the HR Director. He currently serves BBH as CEO and Administrator. As CEO, Bill is responsible for the development, implementation, and evaluation of the organization's programs and services to meet its mission.
"I chose to work for hospice because I believe in the mission of hospice. I believe that taking care of patients and their families at the end of life is the greatest privilege. I have worked in the not-for-profit sector for the last 20 years and I cannot imagine working anyplace else but the world of non-profits. It is a blessing to be here."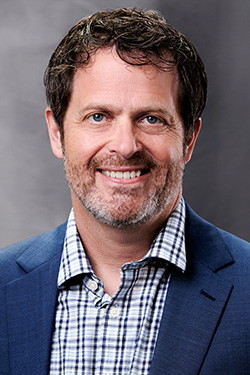 Jon Wood, CPA, LSSBB
Chief Operating Officer/Chief Financial Officer

Mr. Wood is responsible for building teams, mitigating risk, overseeing day-to-day operations, and providing timely and accurate financial information. Additionally, he assists in developing a Big Bend Hospice (BBH) business model for advancing the continuum of care for those in our community.
Jon, a certified public accountant and a Lean Six-Sigma black belt, holds a bachelor's degree in accounting from Arkansas Tech University. He is a seasoned hospice finance executive, serving multiple hospice agencies simultaneously in a leadership role as Chief Financial Officer and as a Consultant to organization leadership. Jon's 20 plus years of healthcare experience ranges from large for-profit hospital systems (Tenet, Triad, and Community Health Systems), to start-up physician partnerships.
"Through my experience in end-of-life care, I've discovered a passion to serve the hospice community, and a desire to help navigate it through this time of tremendous change," says Wood. "Big Bend Hospice has an amazing culture, which is demonstrated by an engaged workforce, board and community all dedicated its success. I look forward to becoming part of that collective team. "
Originally from Dallas, Texas, Jon's healthcare finance career began in an occupational healthcare company headquartered in North Dallas. His work with hospitals began in 2000, and he spent the next six years with for-profit hospital companies as an internal auditor, analyst, controller, and assistant CFO. In 2007, he became a finance director with a for-profit agency in South Carolina. Jon's hospice tenure includes consulting engagements with Multi-View Incorporated, and as CFO with three community-based nonprofit organizations. Jon has ten years of experience in hospice finance and operations.
Karl Broussard, RN
Chief Strategy Officer

Karl has served over 20 years in administrative roles within various acute and post-acute settings. Karl has worked in the for-profit side of the post-acute industry both as an employee and as an employer. For the last 6 years, he has worked in the non-profit hospice industry providing leadership for Hospice of Acadiana, Palliative Medicine of Acadiana, Acadiana Center for Loss and Transition, and the Hospice of Acadiana Foundation in Lafayette, Louisiana.
While in Lafayette Karl conceptualized new service lines that allow for vertical opportunities including Palliative Medicine of Acadiana, the first community-based and clinic-based palliative program in the state of Louisiana that delivers patient-centric, multidisciplinary care to those with a heightened symptom burden. He is considered a subject matter expert in the areas of end-of-life care and serious illness. He has served on national and state (Louisiana) advisory committees and has spoken numerous times to college-level students about bioethics and end-of-life care.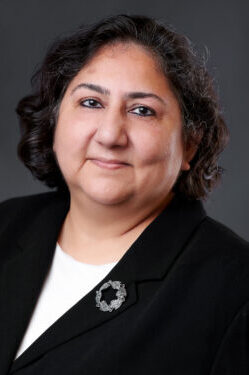 Niharika Suchak, MD
Medical Director

Given the unique nature of the hospice industry, a Medical Director has slightly different duties and responsibilities than a general practice doctor. As Big Bend Hospice's (BBH) Medical Director, Dr. Suchak is responsible for supervising BBH Hospice Physicians who create a comprehensive medical care plan for each patient and ensures that every member of the hospice team and the patient's family or other caregivers are knowledgeable about the care plan. As the needs of the patient change, the medical team adjusts the plan accordingly and informs everyone of the changes.
Dr. Suchak is a clinician-educator and an Associate Professor in the Department of Geriatrics at Florida State University College of Medicine (FSUCOM) in Tallahassee, Florida. She is the Director of Year 1 Clinical Skills at FSUCOM, Medical Director of FSU TeleHealthTM, and Chair of the FSUCOM Telehealth Committee
Dr. Suchak is board certified through the American Board of Internal Medicine in Internal Medicine, Geriatric Medicine, and Hospice and Palliative Medicine. She has extensive clinical and leadership experience in a multitude of healthcare environments.
Dr. Suchak completed her medical school training at the Armed Forces Medical College in Pune, India. She completed her internal medicine residency training at The Union Memorial Hospital (UMH), Baltimore, Maryland and furthered her training by completing a fellowship in Geriatric Medicine also at UMH. She has previously held academic appointments at the University of Oklahoma College of Medicine and at The University of Medicine and Dentistry of New Jersey, as well as other administrative roles such as Medical Director, Extended Care Unit, VA Medical Center, Oklahoma City, Oklahoma and Deputy Medical Director, House Calls for Elders Program, Hackensack University Medical Center, Hackensack, New Jersey.
Dr. Suchak is the immediate Past President of the Florida Geriatrics Society and serves as co-chair for the American Geriatrics Society International Activities Special Interest Group. She is a member of the American Board of Internal Medicine Geriatric Medicine Board Exam Committee. She regularly serves as the international coordinator and member of the organizing committee for the International Congress on Gerontology and Geriatric Medicine. She has presented regionally, nationally, and internationally on various geriatric medicine and medical education topics. In 2012, Dr. Suchak received the Clinician of the Year Award by the American Geriatrics Society.
As BBH Medical Director, Dr. Suchak will also ensure all safety and health standards are being met. It's her job to use unbiased data to ensure the care provided is of the highest level and to check for any areas that need improvement.
"I am honored and excited to start my new role at Big Bend Hospice and look forward to supporting the BBH team in their service to the local community," said Suchak. "I am grateful to join a team of competent and compassionate professionals who always put the patient and caregiver first. I hope to be able to assist the BBH team in its commitment to patient-centered care, quality service, and community education programs."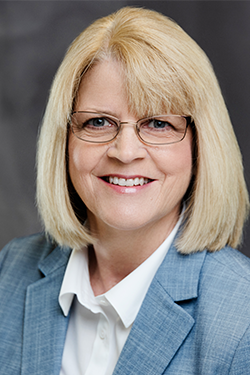 Kathy Elmore, RN, CHPN
Chief Nursing Officer

Kathy Elmore, RN, CHPN, the Chief Nursing Officer at Big Bend Hospice (BBH), brings an extensive background in nursing with overall 27 years of experience, 25 of those being in hospice.
Adding to her experience in leadership, Kathy served in the United States Navy as a Hospital Corpsman, and was recalled to active duty during Desert Storm. Having always felt a calling to nursing, she then pursued her passion by earning a nursing degree. Kathy's love of sports carries into her day-to-day work at BBH as a coach, leader, and cheerleader to the clinical team, always promoting teamwork to accomplish our mission.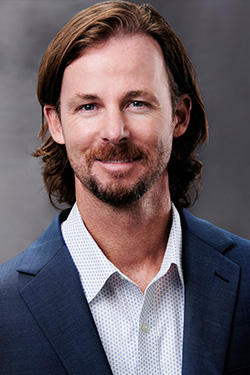 Joel Garr, CISSP, LSSGB
Chief Information Officer

Joel Garr, Big Bend Hospice's (BBH) Chief Information Officer is responsible for the management, strategy, and execution of BBH's information services. He and his staff oversee technical infrastructure and projects in alignment with the organization's goals.
A Utah native, Joel has a degree in information systems and technology from Weber State University and is a Certified Information Systems Security Professional (CISSP), and a Lean Six-Sigma Green Belt. Garr has more than 20 years of healthcare experience in technology solutions and has served as IT Director for a non-profit hospice over the past 5 years. He has worked in organizations ranging from large non-profit health systems to start-up physician practices.
Garr gained experience early in his career at Intermountain Healthcare, and several affiliated physician practices. In addition, Joel has provided consulting services to small and medium-sized healthcare organizations.
"I feel my extensive experience in healthcare enables me to provide BBH with a unique solutions-focused perspective and a proven, standardized approach to addressing our core technology needs," said Garr.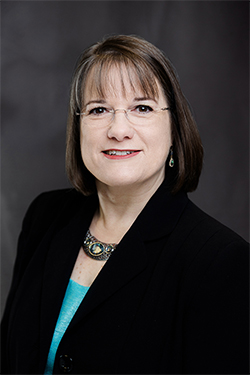 Fran Bell, RN, CHPN
Chief Compliance Officer

As Big Bend Hospice's (BBH) Chief Compliance Officer, Fran Bell is responsible for managing the organization's risks and ensuring the business operations are performed in compliance with state and federal laws.
Fran is a life-long resident of Florida and graduated with her BSN from Florida State University in 1996. She worked in psychiatric home health and an inpatient behavioral health unit for eleven years before joining BBH in 2007.
She initially provided nursing care to hospice patients in a home setting and obtained her Certification in Hospice and Palliative Nursing (CHPN). In 2009, Fran was the recipient of the Carol Pluchino-Jaffe Award of Nursing Excellence. Later, she became the Infection Control Nurse and is currently a member of the Florida Hospice and Palliative Care Association's (FHPCA) Quality and Regulatory Committee as well as the National Partnership for Hospice Innovation (NPHI) QI Forum.
As BBH's Chief Compliance Officer, Fran, and her Department protect the organization by managing risks through identification and advisement in order to minimize, resolve, or circumvent significant risks. Risk management is addressed through attaining federal and state regulatory requirements, monitoring and achieving internal goals; reporting outcomes through the Quality Assurance, Performance Improvement (QAPI) Committee; conducting Organizational Performance Improvement (OPI) Plans; maintaining effective communication; and adherence to organizational policies, procedures, the Code of Ethics, and the Code of Conduct. Additionally, related training, education, oversight, and legal means are also under the purview of this position and department.
"I have a passion for accuracy, honesty, dependability, goal attaining and risk mitigation or risk avoidance," said Bell. "I am proud to work with an organization that has consistently striven to attain excellence in patient care and every other aspect of Hospice."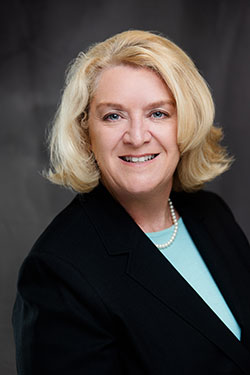 Sharon Davidson, CVA
Senior Director of Volunteer & Community Services

Sharon is the Senior Director of Community Engagement at Big Bend Hospice.  For over 10 years, she has worked to ensure BBH's brand, image, and "voice" are consistent with the organization's mission to positively impact the way the community experiences serious illness or grief – one family at a time. 
Sharon oversees the organization's marketing, communication, community relations, and social media strategies.  She also supervises BBH's Volunteer and Veteran programs.
Sharon received a bachelor's degree in Marketing and Advertising from Georgia Southern University, along with an associate degree in Public Administration from Middle Georgia College. She earned a Certificate of Volunteer Administration (CVA), an international credential for practitioners in the field of volunteer engagement. She is recognized as a Dealing with Dementia facilitator with the Rosalyn Carter Institute.
A Georgia native, Sharon was the Manager of the Georgia-Pacific Foundation (GPF) where she had the unique opportunity to supervise volunteers during the 1996 Olympic and Para-Olympic games.  While at GPF she served on a variety of boards including Zoo Atlanta, Trees Atlanta, and Atlanta Corporate Donors. After moving to Florida in 2001 and before joining BBH, Sharon was the Vice President and Development Director for Elder Care Services.
"I have always been in awe of the staff's compassion toward patients-families and the wonderful reputation BBH has in the community. I am honored to be a part of BBH and our mission to care for those facing an advanced illness."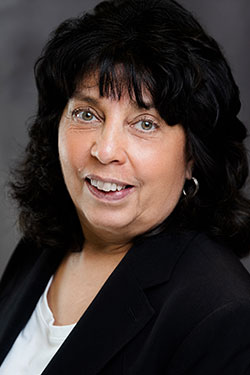 Grace LeClair
Senior Director of Business Administration

Grace LeClair attended Aquinas Junior College and Massachusetts Bay Community College. She joined BBH in 2008 and currently serves as Senior Director of Business Administration. Grace is responsible for managing the Human Resource and Facilities Departments. She oversees recruitment of new employees and benefit enrollment for staff. "I enjoy working directly with those who have made a commitment to serving their community."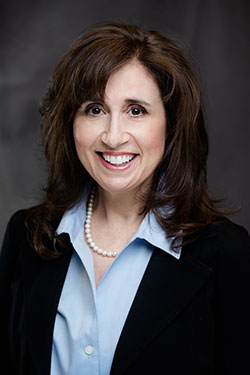 Dena Strickland
President, BBH Foundation

Dena Strickland, President of Big Bend Hospice Foundation, Inc. has over 35 years of experience in strategic planning, fundraising, public relations, marketing, event planning and relationship-based business development. She received her BS in Public Relations from the UF College of Journalism in 1986. President since January 2019, Dena oversees the Foundation and works with the Board of Trustees, community and staff to support the mission of Big Bend Hospice, Inc.
Strickland was nominated one of Tallahassee's 25 Women You Need to Know, was selected to be the cover and feature of Tallahassee Woman Magazine for her philanthropic work and has served on numerous boards in the Leon County area.
"It is an honor and privilege to work for an organization that touches the lives of everyone. I am so inspired by the work that our doctors, nurses, and social workers perform daily and am in awe by the way they care for others. We always say, we turn no one away – and we are there when you need them the most – It is my mission to make sure we are Big Bend Hospice strong in perpetuity – because the love and care provided here, is essential! It is a beautiful non-profit that I am very thankful and honored to be a part of."
Board of Directors
Janegale Boyd, RN, Chairman
Diana Oropallo, Vice Chairman
Gary Crayton, CPA, Treasurer
Kevin Cleary, Secretary
Jeannine Silberman, MD, At Large
Gwynn Virostek, Foundation Chair
Tamara Aitken, APRN
Alicia Crew
Suma Dondapati, MD
Bruce Gould, CPA
Judy Greenwald
Claudette Harrell, PhD
Scott Harrell
John Harvard, CPA
Kimberly Moore, PhD
Bennett Napier, CAE
Kenneth Pratt, Esq.
Tim Sanders
William Smith III
Katie Webb, Esq.
Darrell White
Bill Wertman, MSW
CEO/Administrator
Niharika Suchak, MD
Medical Director
Emeritus Members
Rev. Brant Copeland
Rev. R. B. Holmes, Jr.
David Jones, MD
The Honorable A. J. Smith
If you would like to join our Board of Directors, fill out this form.