---
Submitted by Leila McClure
Big Bend Hospice Foundation
Big Bend Hospice is thrilled to be chosen again this year as a recipient of the FSU College of Medicine grant, which allows our organization to improve community outreach to children and youth. A portion of the proceeds raised by the FSU Dance Marathon contribute to this grant.
Big Bend Hospice congratulates the students of the FSU Dance Marathon who raised over $1.3 million to help our community!
Students work year-round to make this event the best it can be – always a success!
"Several years ago, I was privileged to attend the FSU Dance Marathon and see the dancers in action. The students' energy and excitement were electric!
What moved me the most was that amid all the fun and exhaustion, the students were enthusiastic about helping our community. Big Bend Hospice uses the gift for our youth bereavement program, helping children through the most difficult time of losing someone they love.
With this grant awarded to us by the FSU College of Medicine, Big Bend Hospice Bereavement continues to support youth who have lost a loved one with school and hospice-based support groups, grief camps, resources, and community presentations." Said Pam Mezzina, Bereavement Service Manager at Big Bend Hospice.
---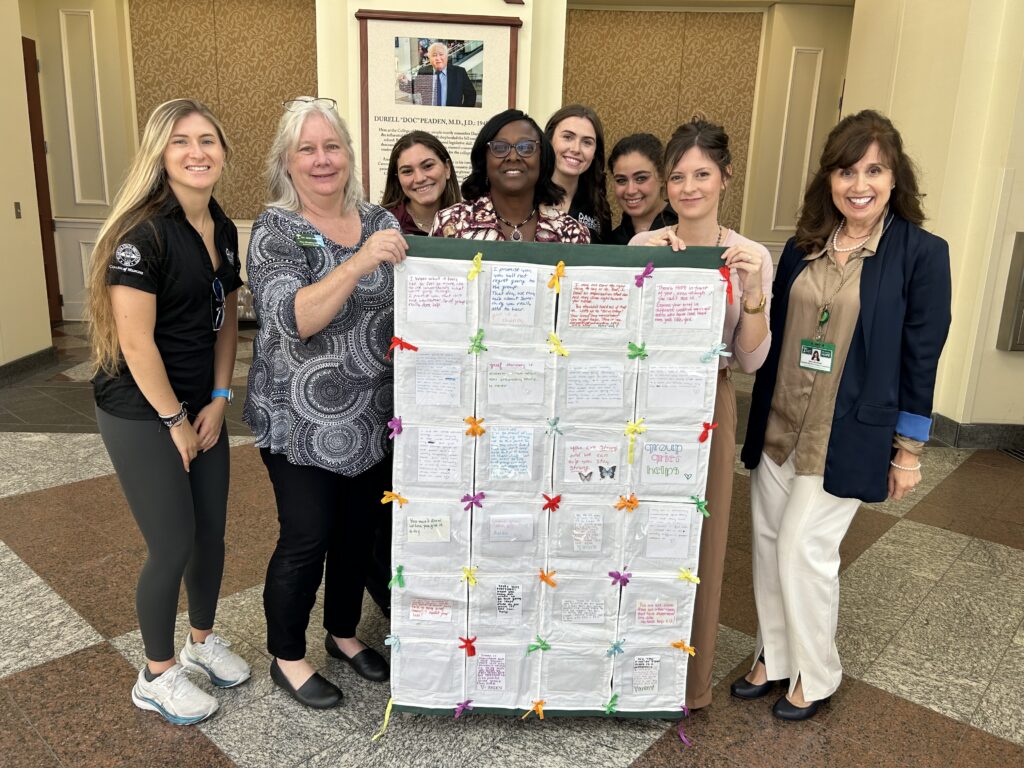 ---
We are grateful beyond measure to Florida State University College of Medicine, Dean Alma Littles, and the many students who participated in the Dance Marathon! Your kindness makes a genuine difference.
These heartfelt messages show the impact that Big Bend Hospice youth bereavement services have on the life of a child. Lives change and hearts begin to heal.